At the national running show I was lucky enough to get my hands on some Comfyballs
Please don't start with the innuendos lol!
I wanted to share my thoughts with you about them
if you follow me I moved away from Compression shorts around 18 month ago for training in and started using Runderwear boxers, these stoped the swing like compression but didn't squash it like compression shorts did
The best thing about Runderwear was they didn't chafe anywhere and so I now own 12 pair of them
So when I saw Comfyballs I was a little sceptical, they are not tight like i'm used too, but looser in the package area, and my thought where "hang on there is going to be a fair bit of swinging going on here!" which is what I don't want, but non the less I gave them a go,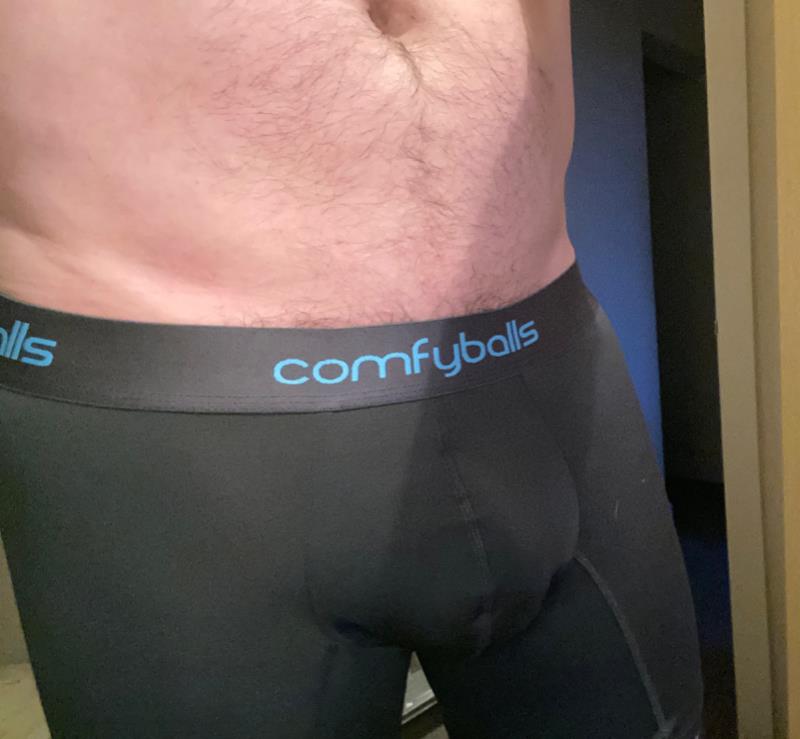 The fitting is really nice though, they feel like silk against the skin, they fit snug in the rear and around the thighs and although there is room in the package area they cup everything in place and they do feel comfy..
So off I went on my usual 10k trail training run - and I am well impressed with them, to my surprise there is no swing, They hold everything in place real nice, what they do different to other similar running underwear is cup the package rather than squash it against the body to keep in place
There is no chafing and one of the things I really like is the material it is made from, It is like silk and they slide against the shorts really nice and feel real soft against the skin
My first impressions are all positive, but how will they fair at an OCR, well all 3 UKOCR reviewers have a pair and we are off to Nuts and Tough Guy next month to give them a proper test in extreme conditions, so look out for ALL our thoughts at the end of March