Spartan and Myzone have joined forces in an exclusive three-year partnership to bring more transformational experiences to more people, rewarding effort rather than ability alone.

The announcement of Myzone as Spartan's official heart rate monitor partner encompasses multiple sport and wellness brands across EMEA including Spartan Obstacle Course Race, Spartan Trail, Tough
Mudder, DEKA FIT and the La Ruta mountain biking races.
"Competitive events and training around them offer some of the most exciting and fun opportunities for anyone to encourage more movement within communities," explains David Stalker, CEO of Myzone EMEA. "From the competitors themselves to their families and friends, nothing brings people together more through a love for physical activity than experiences such as this.
"With such a strong shared core belief of bringing positive change to people's lives, Spartan and Myzone are perfectly positioned to benefit those already competing and start more people on the journey to race day. I'm inspired by the energy put into every event and I can't wait to get more people moving, more people sharing their story, and more people rewarded for their effort."
To book tickets to a Spartan event visit https://www.spartan.com
Everyone has to put effort in if they want to achieve something. Together, Spartan and Myzone create a welcoming space in and out of the gym for an ever-expanding community to push their limits and have every effort rewarded.
"Training for any event is tough enough," explains Emily leRoux, Spartan director of global partnerships. "We all recognise the importance of community and the value in finding 'your tribe'. It's the reason we're always searching for partners that share our values to 'help make Spartans better' through training, racing and adopting a healthy lifestyle.
"Much like Myzone levels the playing field of fitness, sport and physical activity for a community experience where everyone's invited to play, Spartan believes in the same ethos. Age is just a number and whatever your ability, colour and creed, everyone is welcomed into the Spartan global community.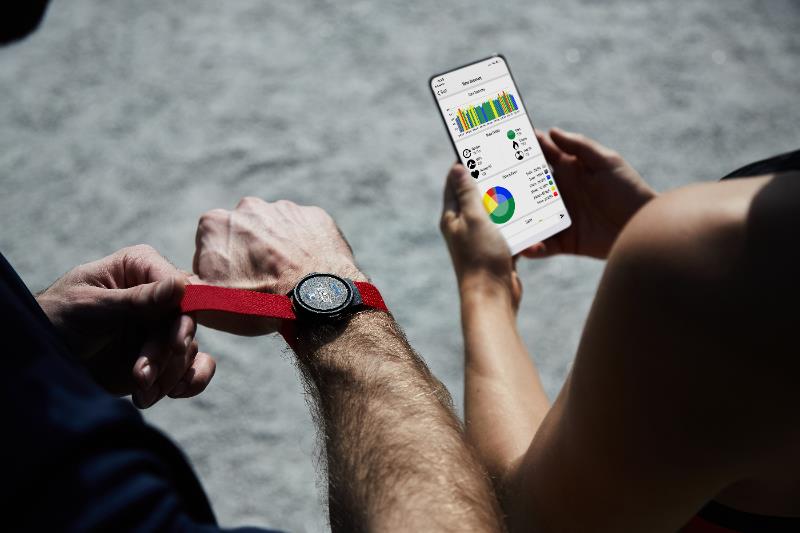 About Spartan brands.
Spartan is a global experiential sport and wellness brand with a 10 million+ strong community. We create transformational experiences, products, and content to help people, companies and teams tear
down boundaries and expand what they believe to be possible. Spartan combines large scale global obstacle course events with a vibrant digital Content and Community Platform. With over 250 events across more than 40 countries on six continents, Spartan is the world's leading extreme wellness and endurance brand.
Tough Mudder has become a leading global sports and active lifestyle brand. With over five million participants, the company hosts more than 130 challenges (Mini Mudder, Tough Mudder 5K and Tough Mudder Classic) and endurance (Tougher Mudder, Toughest Mudder and World's Toughest Mudder) events annually in 19 countries. 
DEKA
FIT is the group's Super Bowl of fitness event, combining 10 Functional Fitness Zones each preceded by 500 meters of running (5k total) making it the most well-rounded functional fitness training and testing environment ever created. DEKA FIT is for everybody and all levels (novice to elite fitness athletes) looking to improve their fitness, build connections and enhance their daily performance.
Offering
varied distances of epic courses around the world, Spartan Trail is the largest trail company in the sport. With over 60 events worldwide there is a path for every trail runner, whether you're taking on a 10k Night Run to test the elements, a 50k with friends, or 100-mile trek up the Cerro Colorado Mountains in Argentina to reach new heights.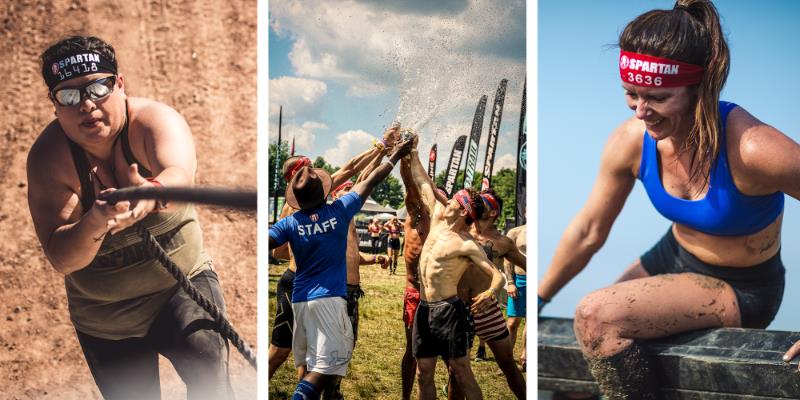 About Myzone.
Myzone is a unique wearable fitness brand that rewards effort rather than ability, motivating its movers to feel good about exercise and work harder. Myzone uses inclusive, game-based mechanics and social elements to build communities together on the Myzone app. Myzone creates personalised zones for each user, based on their maximum heart-rate, which means anyone can compete together on a
level playing field.
Myzone
develops accurate wearable technology, to provide engaging and motivational experiences, which support behaviour change to make exercise habits stick.
Myzone is used by 1.8 million people and already represented in over 7500 facilities in 84 countries.
The most accurate calorie cruncher on the market – the chest strap boasts a heart rate accuracy of 99.4% ECG and the wrist watch a 95% PPG accuracy and in conjunction with personal body metrics, it ensures calorie-burning calculations are supremely accurate and personal to individuals in your community.
It praises like a PT – Unlike other activity monitors Myzone rewards effort not fitness, motivating everyone to work harder. Myzone recognises everyone is different, so it creates a handicap for every user, based on their maximum heart-rate, which effectively means members can compete with anyone on a level playing field.
It's a multiplayer game – Myzone is massively addictive, challenging and motivating. Use the app to create competitions with friends or plot your progress on the leader board as Myzone turns effort into points, and then equates them to the World Health Organization's guidelines for physical activity.
It's Facebook for physical activity – Myzone has its own social media network. Use it to follow friends, analyse workouts, then 'like' or comment on their efforts to stay connected - whether you are competitive or love collecting those likes to keep you moving. Together we are stronger, with the unbeatable connected experience.
#MYZONEmoves