SPARTAN CHALLENGES EVERYDAY ATHLETES IN EPIC 2022 RACE SEASON - KICKING OFF IN WEST LONDON
Spartan announces their 2022 race event season for everyday athletes, starting in Henley-On- Thames, West London on 7th-8th May 2022
LONDON, APRIL, 2022:
Spartan, the global fitness brand leading the way in wellness and endurance, has announced four exhilarating events across the UK. Starting with West London on the 7th-8th May, the obstacle course will then travel to sites across Wales and the Midlands throughout the season.
Offering action-packed obstacle courses for everyday athletes, the globally recognised race has created their event of the season in West London. The May Weekender will have four separate events for all ages and abilities - including a Sprint 5K, Super 10K, Beast 21K and a 1-3K kids race.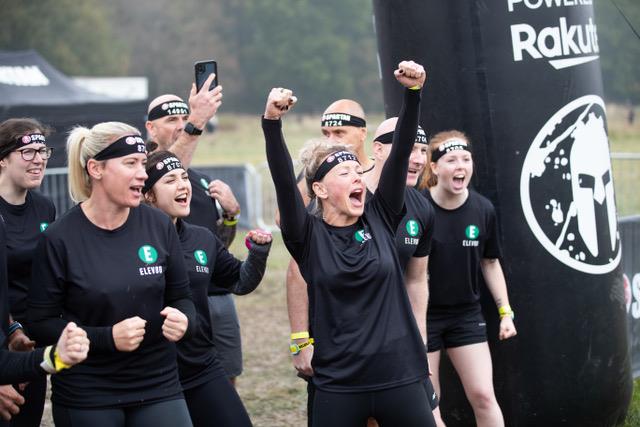 Participants can expect to experience stunning views whilst taking on some of the world's toughest obstacles that are tailored for all levels and capabilities. To complete the race it will take grit and determination as everyday and elite athletes will look to test their limits.
Finishing the race will see participants presented with a well deserved shiny medal and t-shirt, alongside the rush of endorphins that leave them wanting more.
More than just a race, Spartan is set to test you physically and mentally, expanding what you believe is possible in yourself - the races create a transformational experience that helps people tear down boundaries, one epic obstacle at a time.
Matthew Brooke, Managing Director Spartan UK & Ireland, said:
"As we approach the first race of 2022, we are extremely excited for participants to take on what we have in store with some amazing experiences and challenges for everyone. You'll need a whole lot of mental and physical toughness to complete these obstacle course races but we don't want any of you to shy away from the challenge - so come and take it on."
Spartan UK events for 2022:
●
West London: 5K, 10K, 21K and 1-3K kids race - 7th-8th May
●
Wales: 5K, 10K, 21K, 50K and 1-3K kids race - 11th-12th June
●
Midlands: 5K, 10K, 21K and 1-3K kids race - 15th-17th July
●
South East London: 5K, 10K, 21K, 50K and 1-3K kids race - 7th-9th October
Click this link to sign up or find more details