I love getting dirty at weekends
There is no better feeling to me than running with friends, jumping in every puddle available and getting down rite muddied up
However!
Once I have run and got dirty before I drive home I have to get cleaned up, I hate that feeling of mud drying and starting to itch
and that's why I like the races like Ram run, Overload and Nuclear races because they have a shower area,
somewhere I can get the majority of mud off me
But not all events do showers
Some just have a hose pipe, and some have nothing at all, and that's why I carry baby wipes and a big barrel of water around.
Although this is adequate,its just not brilliant,
Every type of baby wipe I have used fall to pieces, they are just not strong enough to tackle the mud, they rip, they tear and they just not do the job I want them to do
So when I was asked to test a new product that will replace the baby wipes I jumped at the chance
Wash buddy
sent me a sample pack, A few wash buddies in a nice neat little packet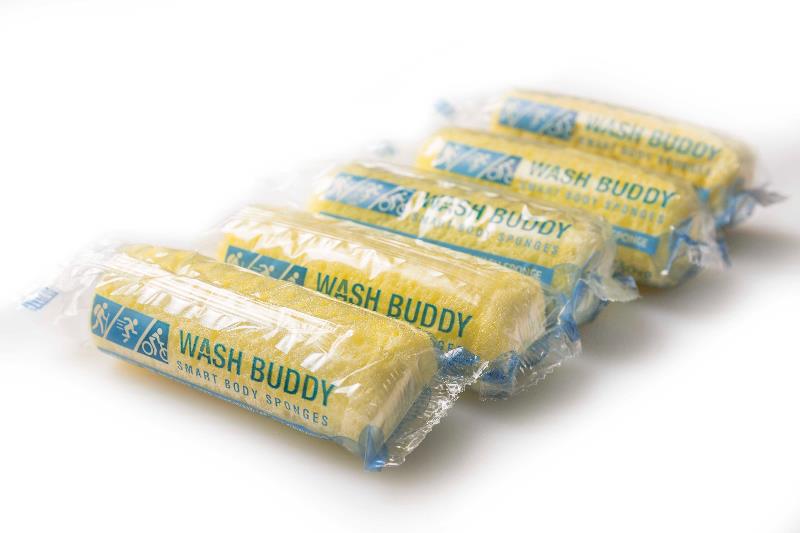 Wash buddy like most great ideas are a simple design, a tightly rolled dry sponge impregnated with a cleaning agent and sealed in a little bag.
You simply tear open the bag, pour a little water on rub the sponge and hey presto a cleaning cloth for the body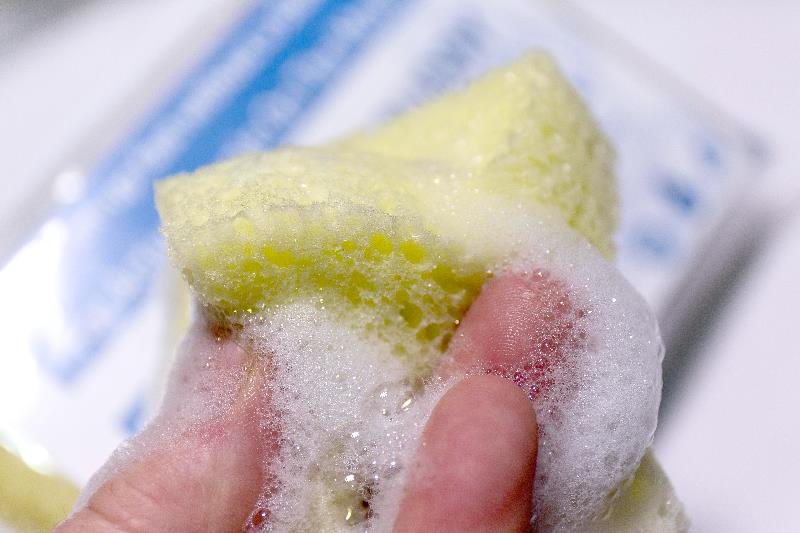 The sponge itself is nice and soft and doesn't scratch or graze, but it does use the abrasions on the sponge in conjunction with the cleaning agent to get even the best ground in dirt off the body
Check out my video, the muck was left on for over 30 mins, so it was hard and ground in
As you can see they do what it says on the tin, they clean you up and they don't rip,
and whats more you only need to carry a small bottle of water to make them work
I have to say I love my Wash buddies, they are compact, neat, use minimal water and get off all the dirt off making the drive home much more enjoyable
But don't take my word for it, try them yourself